We are pleased to announce our Black Tie, Red Carpet Award C50 Event.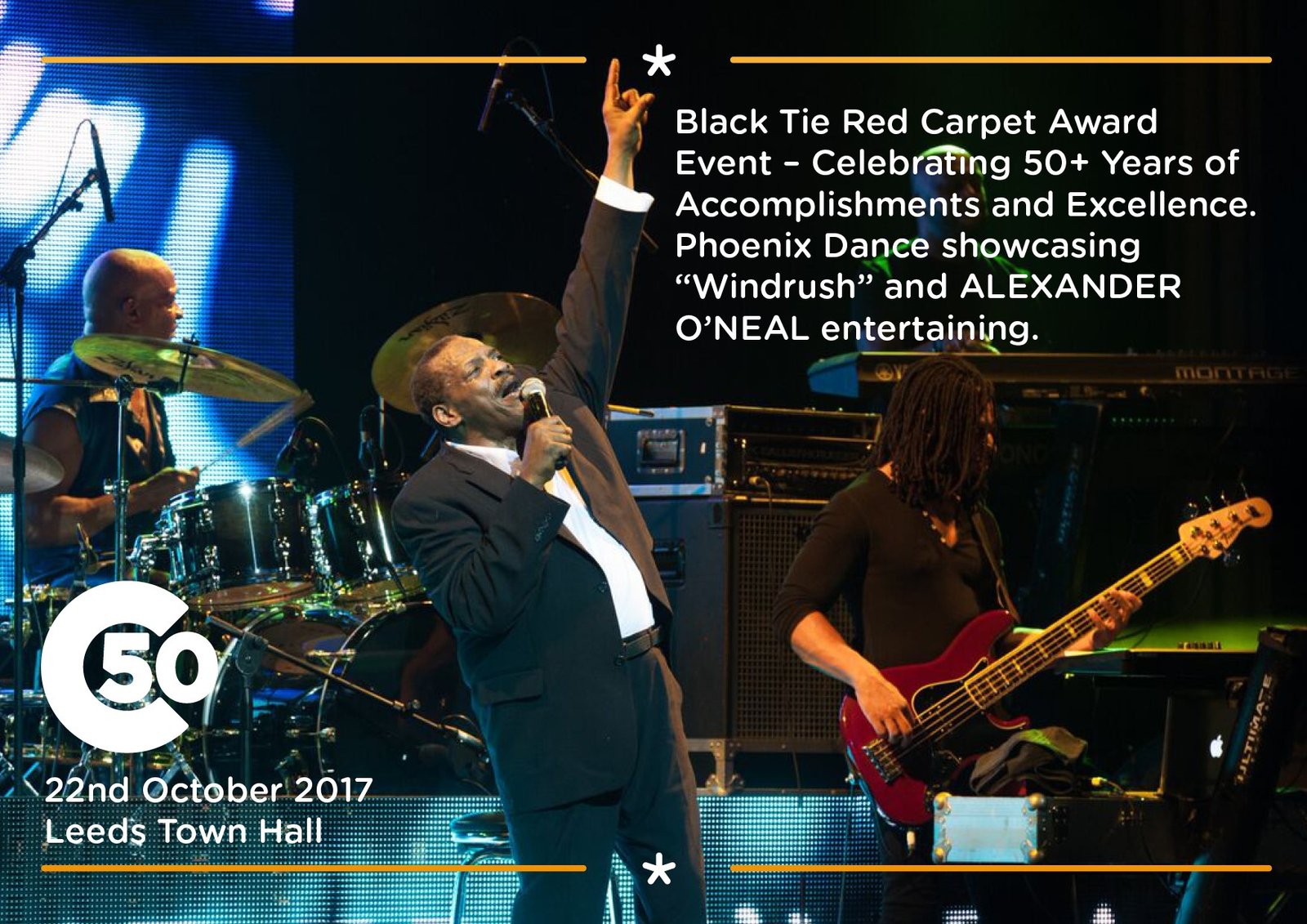 Celebrating 50+ Years of the African Caribbean/Black British communities in the great city of Leeds. Highlighting their accomplishments locally, nationally and in some cases internationally. This event is supported by Cllr Judith Blake CBE and Leeds City Council.
Come and celebrate with us, enjoying Caribbean Cuisine by Caribbean TV Chef Barrington Douglas at its finest. Buying a VIP ticket? Then you will be enjoying our 'Rum Punch Reception' along with our special VIP Guests Olympians; Politicians; Media Executives (BBC and ITV) influencers of the City of Leeds to name but a few.  We will be honouring those from the world of Sport, Law, Health, Fashion/Design, Education and much more.  Funds raised will support the Dementia Programme of those from African Caribbean/Black British communities.  Can't join us for the meal then come along and be entertained in the evening by internationally acclaimed entertainer Alexander O'Neal.
Corporate table bookings are welcome. Come and learn about a community with a rich vibrant influential and successful history within Leeds, we would love to have you join us.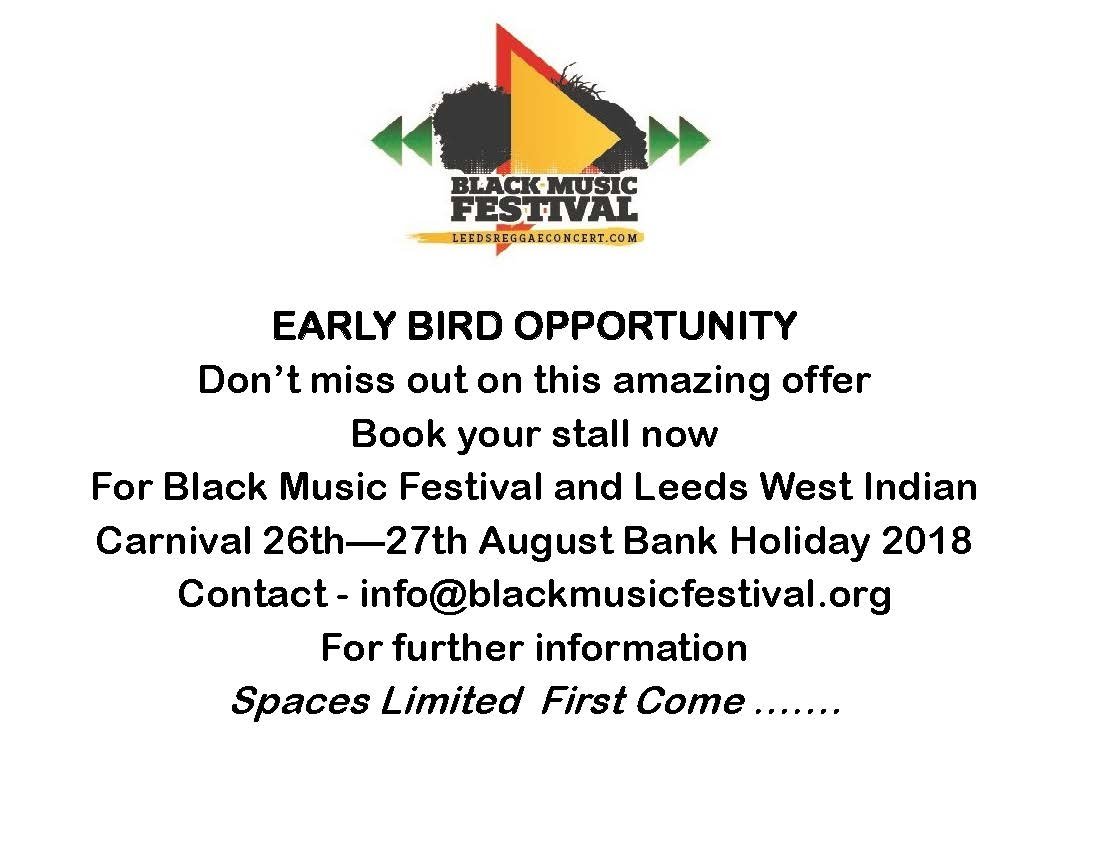 Tickets
Box Office
Tickets Can Be Purchased From The Leeds Town Hall Box Office
https://www.leedstownhall.co.uk/whats-on/all-shows/c50/2531
Online
https://www.leedstownhall.co.uk/bookevent/c50/8601AVPPNNBTVGDHCLBCTPRSLGQPDSBRD?spektrix_bounce=true
Email
Or purchase your tickets from BHI – no booking fee info@blackmusicfestival.org
Ticket prices
£75 VIP Rum Punch Reception
Awards Ceremony- Gourmet Caribbean Cuisine – Alexander ONeal live performance
£50 Awards Ceremony
Gourmet Caribbean Cuisine – Alexander ONeal live performance
£20 Stage Show
Alexander ONeal live performance only